Major COVID-19 policy questions that need answers as new NY school year looms
The large-scale vaccination of school staff was considered a key step toward the full-time reopening of many schools in the spring.
Summer is already half over, and major COVID-related policy questions need to be answered before the new school year begins.
State Education Commissioner Betty Rosa expressed the frustration felt by many in a Thursday memo to educators, lamenting that Gov. Andrew Cuomo's staff and the state Health Department have been slow to make crucial decisions. 
"The urgency and frustration you are feeling as September approaches is palpable and is shared by the (Education) Department," she wrote. "The overall goal for the 2021-2022 school year is to maximize in-person teaching and learning, be responsive to student needs, and keep students and staff healthy and safe."
It's expected that the state Health Department will update its health and safety rules for schools soon, possibly within days. 
Many are wondering whether Albany will provide clear directives or leave some decisions up to counties or New York's more than 700 school districts. In general, local school leaders have looked to the state to make big calls. School leaders want to stay out of making public health decisions, but also want to avoid comparisons to neighboring districts on policy shifts. 
On Wednesday, Cuomo called on schools to take "aggressive action" in the fall to avoid becoming "super spreaders," but he didn't specify any actions. On Monday, he called on school districts to require testing or vaccination of teachers — a position that drew immediate pushback from the state teachers union.
"I believe school districts should say today: Teachers — vaccine or test if you are in a CDC high-risk area, the red or the yellow zones," Cuomo said. "I think they should say that today to the teachers in this current situation."
Here are the major policy questions that need to be answered, based on interviews with educators and others: 
Will masks be required in schools?
This is the most visible issue – and an emotional one for many. A few weeks ago, mandatory masks looked to be on their way out. In July, the state said that masks would not be required in summer school. But with COVID numbers rising, the U.S. Centers for Disease Control on Tuesday called for universal masking in schools this fall. Many educators and observers now expect that the state will require masks inside schools buildings, at least in communities where COVID is spreading. Rosa's memo suggested simple rules "consistent with best practices," with an example given of "masking for all individuals, and for all indoor events in all schools, in lieu of screening and testing."
Will schools have to do daily screenings? 
Last school year, schools had to require daily health screenings, including temperature checks, for all students, staff and visitors coming to school. It was a major concern at first whether parents would consistently comply, but screening became part of daily life in school communities. It's not clear that this will be continued.
Broadway bound? You'll need to be vaccinated
Drug overdoses: Deaths spiked in Lower Hudson Valley in 2020 (for subscribers)
The Hutch: Exit signs cause confusion
What is the future of contact tracing and quarantining?
Last school year, contact tracing was a major challenge for schools. Districts had to work with county health departments to do contact tracing and follow state protocols when someone who had been on school grounds tested positive. People who were potentially exposed to the virus had to quarantine, although asymptomatic, vaccinated people eventually became exempt. Contact tracing and quarantining rules varied county by county, creating some public confusion. Districts are anxious to know if they will have to do contact tracing this fall and how it might work.
Will COVID testing play a role? 
Last school year, many districts did voluntary random testing of staff and students to keep any spread in check. Most testing was done with tests provided by the state. Districts in state-imposed zones had to do regular testing to keep schools open. Testing was widely hailed as a key step toward keeping schools safe and open, but it's not yet known whether testing will be required or recommended or whether the state will provide tests.
Will there be social distancing requirements? 
At the start of the last school year, schools had to keep students at least six feet apart or install barriers between their desks. Most districts abided by the six-foot rule and therefore didn't have the space to have all students in school in once, requiring hybrid instruction that had students in school on a rotating basis. In April, the state said schools could have students three feet apart in most instances, following the CDC's lead and making it easier for students to return to school full time. But students had to remain six feet apart when masks were removed, including while eating, playing wind instruments, singing or exercising. It's not known what distancing requirements might be this fall, making it hard for schools to plan for lunch, music and more. Plus, with all students expected to return to school full time, many schools will have less space to play with than when they reopened in the spring and some students chose to continue distance learning.
Will remote learning continue?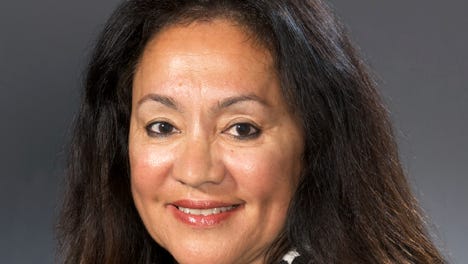 Rosa, in her memo to educators, began to clear up this urgent question. During the last school year, many students continued remote learning, either part time or (by choice) full time. Would schools have to offer a "remote option" this fall? Could they if they so choose? Rosa wrote that the state Education Department wants students in school, but that districts must be ready to go remote if a public health emergency again requires it. She also wrote that districts can offer a remote option if it's in the best interest of students, and that schools should consider whether their new capacity for remote instruction can be used to meet students' needs. She suggested that districts work with BOCES or other districts to expand offerings. This will give district officials a lot to consider with only about five weeks to go before opening day.
Could schools require staff to get vaccinated? 
The large-scale vaccination of school staff was considered a key step toward the full-time reopening of many schools in the spring; many districts held vaccination clinics for staff and older students. Indeed, in spring 2021, staff quarantines, which often led to remote learning days, dipped. State education law does not appear to give school districts the authority to require staff to be vaccinated, so it could take a state action to mandate the shots. In recent days, the mayors of New York City and Yonkers declared that school employees, like other municipal employees, must be vaccinated before the start of the new school year or undergo weekly testing for COVID-19. But the New York City and Yonkers school systems are among the state's "Big 5" urban districts, which have different rules in many areas than those for the majority of New York's school districts. The details of their mandates will likely have to be worked out with unions.
Will students have to be vaccinated, eventually?
To attend school in New York, students are required to receive several vaccinations, including those against whooping cough, measles and mumps. In 2019, the state ended religious exemptions for school vaccinations. Some are wondering whether students will eventually be required to get a COVID-19 vaccine. The Pfizer vaccine is currently available to anyone 12 and older, although Moderna and Pfizer began trials in March for younger children. As of now, serious discussions do not appear to have started about requiring the vaccines for students.
Gary Stern is an editor/writer covering K-12 education in the Hudson Valley. Reach him at gstern@lohud.com. Twitter: @garysternNY. Click here for his latest.